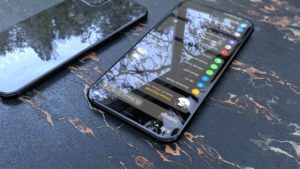 Here is a sneak peak of some mockups for the new iPhone design. Most noticeable is the new camera.
Do you consider the price of $1,000+ to be worth the value you get in exchange?
Our smartphones do offer a plethora of digital tools and services that prove very beneficial is used properly.  As a small business owner and provider of many digital services in the digital landscape that consumes so much of our lives today, I have the smartphone as an essential productivity tool. However, as with anything, if not used properly it can become very unproductive very fast.
Here are a few TaylorMade Tips you may or may not be aware of that I find very useful:
Calculator – In need of quick mathematical calculations, now you don't even need to manually type in the calculations. Simply call an audible to Siri and she'll take care of the rest. Very useful for when your hands are tied down in the press of work and you need numbers stat.
Wallet – Practically speaking, gone are the days that you need to worry about bringing your wallet out with you. More and more stores all all kinds are accepting apple pay or similar. Not only does your digital wallet allow you to pay for essentials, but also is a repository for flight, train or other transportation tickets. Loyalty programs are also be adopted in this matter. Such a convenience if ever you forget to grab your wallet or don't want to lug around any extra items on your person as you move about.
Music – What would life be without music, right? Now we have access to tens of millions of songs at our fingertips, including audiobooks and more. Crucial for the on-the-go professional who needs that sweet melody or opportunity to learn new skills and gain more knowledge – essential for all small business owners.
Finances – With practically all major financial institutions having an app, now it is easier and more secure than ever to gain access to your bank accounts, credit cards and credit accounts on the go. Additionally, your financial software such as Quickbooks or similar that you use to help maintain your business.
CRM – Any serious growing business owner will find it extremely difficult to manage growth and scale absent some version of a CRM (HoneyBook, etc.) to keep up with all of the vicissitudes that small business owners encounter on their journey to greater success. Now, it is easier than it has ever been to manage sales, invoices, tickets and more right from the palm of your hand – even on the go.
Education – Learning and development is key. From being able to read books, to listen to audiobooks (as mentioned above), to taking educational courses it is now easier than ever to seize these moments when you have spare time to catch up on some skill development. This makes you more valuable, increases your earning potential and keeps you efficient at the same time.
Notes – I rank taking notes at a very high level as an entrepreneur. With so many obligations and moving parts to make sure your business is sustainable, it's extremely easy to drop the ball due to the mass consumption of information coming your way. Notes are a vital solution to keeping track of and ahold to the many responsibilities and fulfilling them. Notes is now enhanced in that you can literally write, record audio/video and much more and then sync with your other devices (Laptop, Ipad, etc.) to call on at the appropriate time.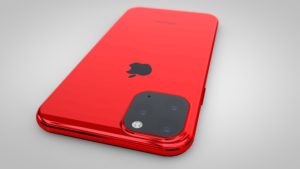 These are just a few tips and tricks that will help you to be a more productive business owner on your journey to greatness! Some you may be familiar with and not use, some you may not think of or maybe you simply need a reminder. In any event, I trust this will help you be much more productive.
ACTJ | andra@taylormadeglobal.com